BIOLOGY
Introduction, DAT Study Plan, The Eukaryotic Cell, Plasma Membrane, The Cell's Interior, DNA, The Cell Cycle, Protein Synthesis; Viruses, Prokaryotes vs. Eukaryotes, Bioenergetics, The Neuron, The Nervous System,
The Endocrine System I, The Endocrine System II; The Menstrual Cycle, The Circulatory System, Blood Composition, Lymphatic and Immune Systems,
The Digestive System I, The Digestive System II; The Excretory System I, The Excretory System II, Gametogenesis (Meiosis), Genetics I, Genetics II, Genetics III, Genetics IV, Genetics V.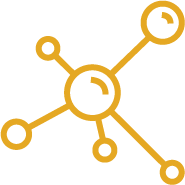 ORGANIC CHEMISTRY
Stereochemistry I, Stereochemistry II, Stereochemistry III, Reaction Mechanisms I, Reaction Mechanisms II, Reaction Mechanisms III, The Carbonyl Group I, The Carbonyl Group II; The Carbonyl Group III, Acetals/Ketals I, Acetals/Ketals II, Substitution I, Substitution II, Substitution III, Carboxylic Acids I, Carboxylic Acids II; The Tetrahedryl Intermediate, Amides, Amino Acids, Protein Structure, Elimination I*, Elimination II*, Alkenes I*, Free Radicals, Redox Reactions; Redox Reactions II*, Redox Reactions III , Aromatic Rings I*, Aromatic Rings II*, Spectroscopy, Nuclear Magnetic Resonance, Elimination vs. Substitution*.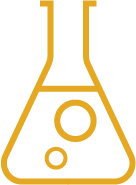 GENERAL CHEMISTRY
The Atom, The Periodic Table, Chemical Bonds, Hydrogen Bonds, Ionic and Covalent Bonds, Lewis Dot Structures; Multiple Bonds, Resonance, Molecular Polarity, Hybridization, Hybrid Orbitals, Gases, Avogadro's Law, Equation of State, Graham's Law, Liquids, Maxwell's Distribution Plot; Boiling, Melting Points, Le Chatelier's Principle, Solutions, Phase Diagrams, Raoult's Law, Boiling, Freezing Point Changes, Acids and Bases, Acids and Bases: Strong, Acids and Bases: Weak, Titrations; Oxidation Numbers, Solubility Product, Thermochemistry, Calorimetry, Thermodynamics, Hess's Law, Rate Law, Energy Diagrams, Electrolysis, Electrochemical Cell.